Our substation infrastructure
Our potential substation locations
We have identified seven possible locations for our new substation. They are all in the vicinity of the existing National Grid substation in Bodelwyddan.
Once built, our new substation will connect into this existing substation so that the power we generate can be fed into the electricity transmission network (which is sometimes called the 'national grid').
We are not yet at a point where we have a detailed design for the substation but typically the area we will need is approximately 125,000 m2, which is equivalent to around 12 football pitches. It would include electrical equipment and be surrounded by a fence. Screening for substations can typically be achieved through landscaping or planting.
Our priority is to try to locate the substation as sensitively as possible. For example, we have considered the proximity of homes when assessing possible sites, as well as the potential visual impact.
Connecting our new substation
We are still choosing where we may be able to route the onshore underground cable which will connect Mona to our new substation.
Our early work identified a number of potential cable corridors – or approximate routes – that our underground cables could take and we presented information on these corridors as part of our first consultation earlier this year.
As responsible developers, we are committed to designing cable routes with the best interests of our host communities in mind, so we are now using the feedback we received – and the results of our ongoing environmental and technical studies – to narrow down our options to a preferred route.
This route will then be the subject of further consultation in the coming months. You can still view the materials we published as part of our first consultation by clicking here.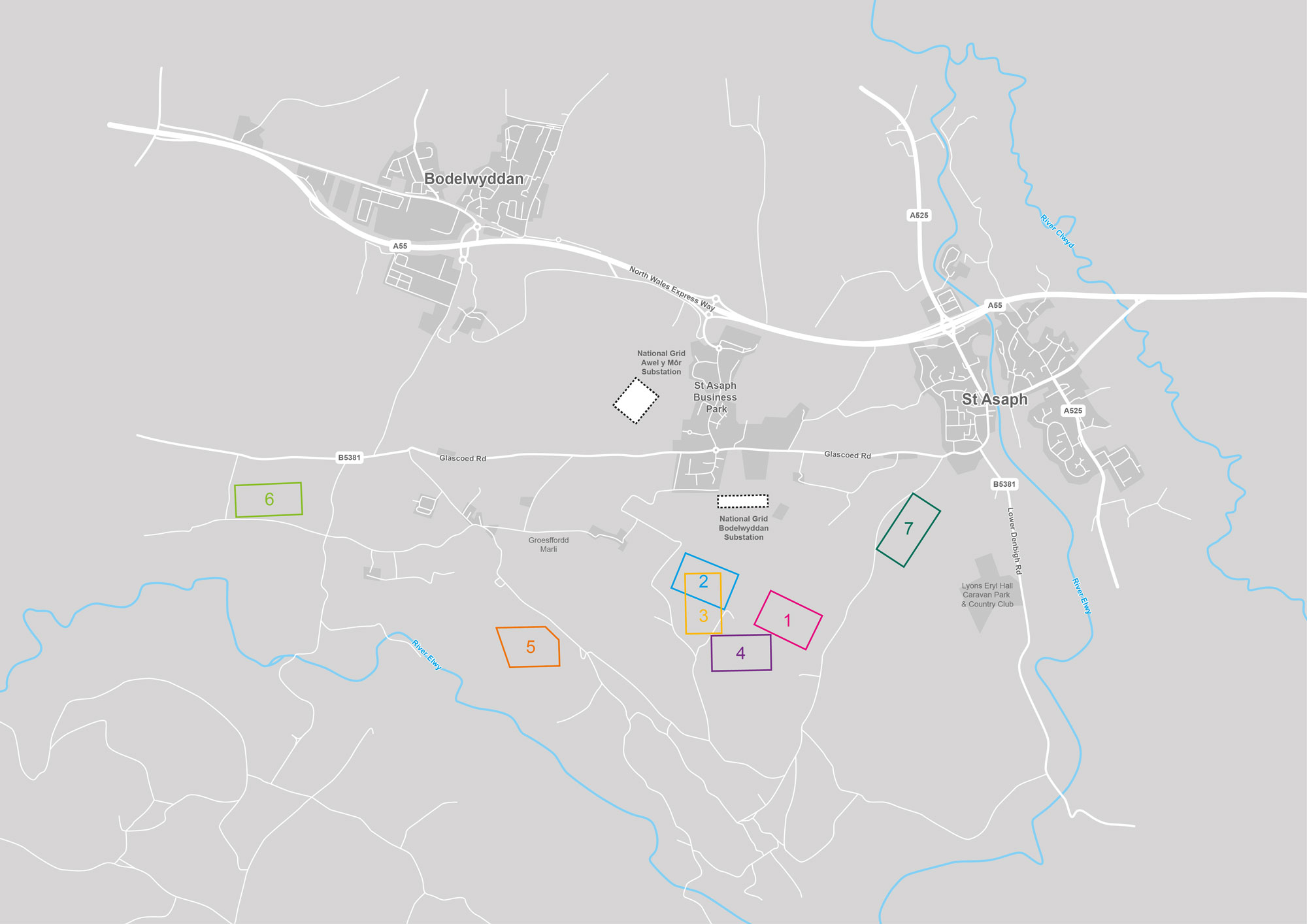 Click image to enlarge
Pinch to zoom